CHRISTMAS INSPIRATIONS - SATURDAY TELEGRAPH
From a High Priestess of High Glamour, Joan Collins,
UNREPEATABLE OFFER - THE ESSENCE OF BEAUTY & GLAMOUR
I am beautiful, I am powerful, I am desirable, I am courageous, I am sensational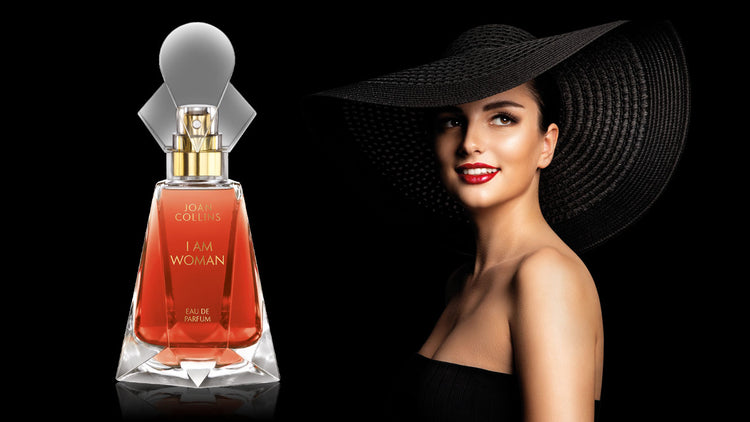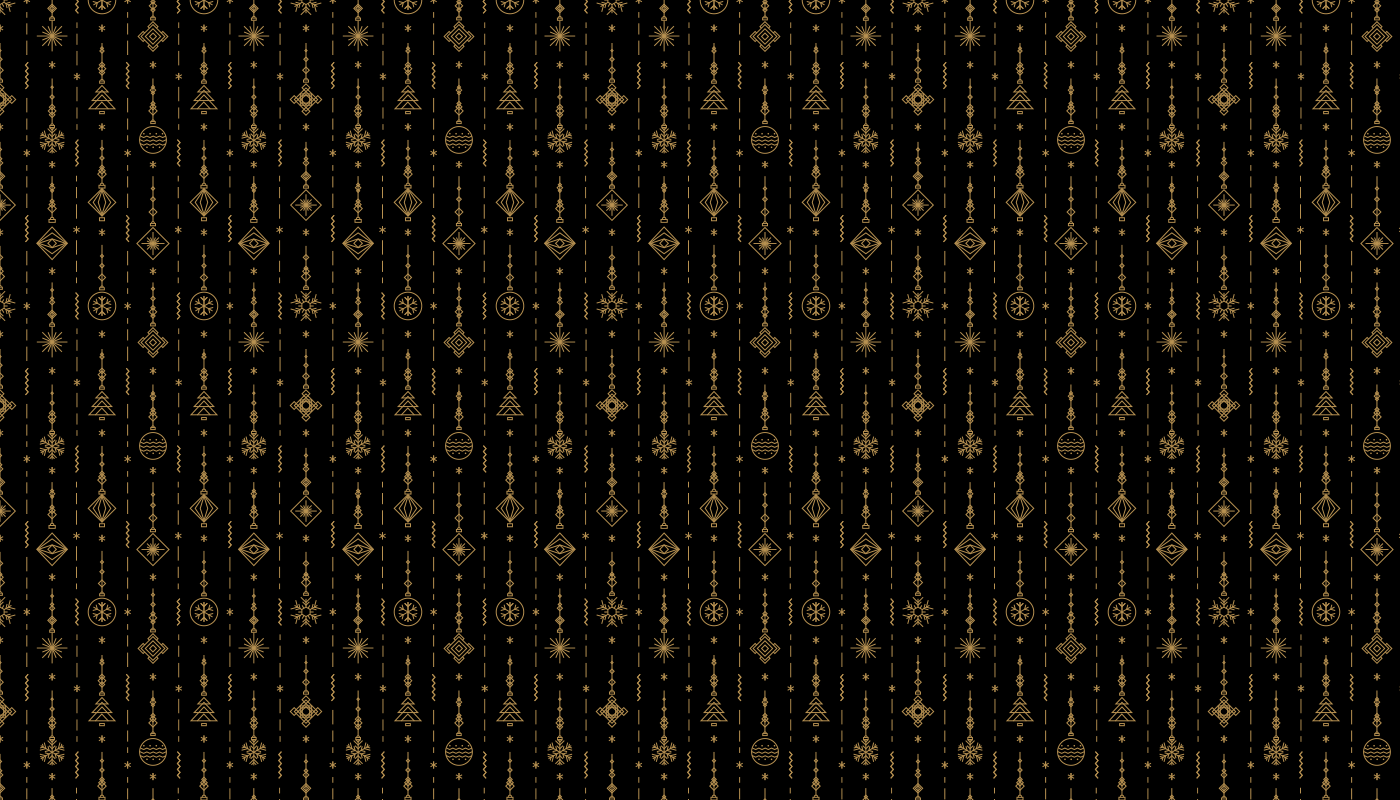 NOW ONLY £33 with Coupon Code - beauty6
Usual price £65. Click the button below to add the deal to your basket and then enter coupon code 'beauty6' during checkout to make the saving
I AM WOMAN
A rich, 'oriental' fragrance,
I AM WOMAN combines zesty top notes of Bergamot, Citrus, Lemon peel, Orange zest, Peach nectar and Mandarin. At the base, the essences that build as the fragrance warms, are Musks, Vanilla, Tonka, Amber, Cedarwood, Sandalwood and Patchouli, and in its heart can be found the romantic florals of Rose, Orange flower, Jasmine, Fresh Greens, Sweet Herbal and Mossy notes.
The 50ml I AM WOMAN atomizer spray is a high strength Eau de Parfum. This means it contains more of the valuable essential essences, at a much higher percentage, than an Eau de Cologne or Eau de Toilette. One spray is enough to bestow a delicious mist of fragrance that will last for many hours. Spray it on pulse points and behind the knees – the fragrance will drift upwards from there, and even on the hair, a wonderful medium for fragrance.
Why not wear the fragrance that has been to the Oscars, attended Hollywood and New York parties, the beaches and Super-yachts of St Tropez and been out and about in London Town?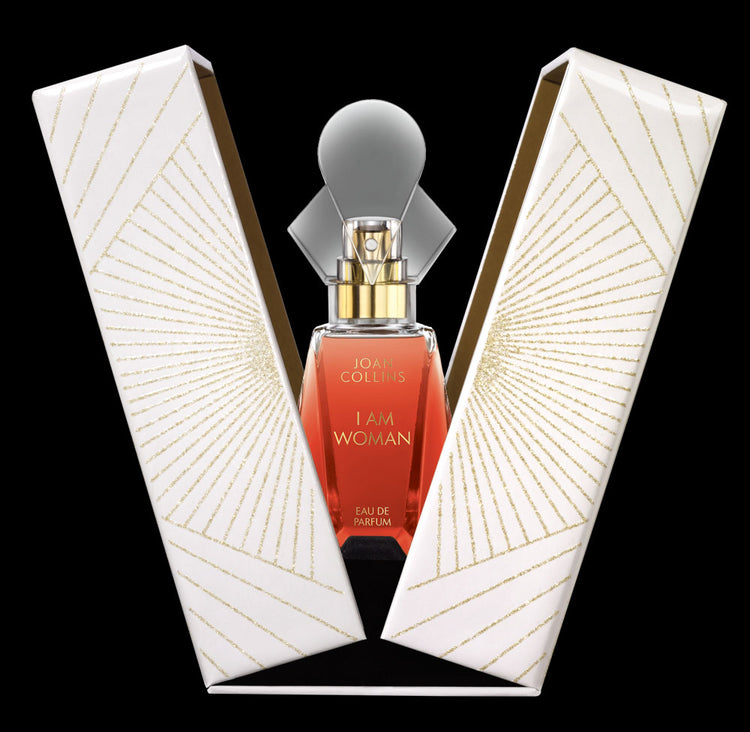 View Other Products in the Joan Collins Beauty Range